2020 Unoaked Chardonnay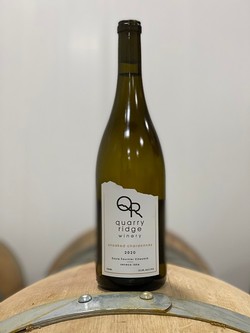 Stainless steel fermentation allows for unique characteristics in this crisp and bright take on Chardonnay. Upfront subtle nuttiness gives way to tastes of pineapple, orange rind and anise. Silky throughout with a fresh, clean finish.
Product Reviews
Jeffrey A. Angus
(Apr 21, 2021 at 6:13 AM)
The head winemaker, Andrew Cuthbert, has done it again and produced a very nice wine for us to enjoy. The 2020 Unoaked Chardonnay is a special wine. I found this a medium body (Lighter than an oaked version). I found my mouth watering after a few sips letting me know that it was a medium to high acidity. In my tasting I got a bit of pineapple, almond and a touch of lime. Maybe a hint of green apple or pear also. This wine is very fresh and thirst-quenching and will be perfect for the summer months.
Terry Youlton
(Jun 23, 2021 at 11:01 AM)
Fresh and Exciting! Very smooth and silky and thoroughly enjoyable to the very last drop! Indeed, another bottle was consumed later on that, evening to continue teasing thy taste buds! An excellent summer wine!